Leaders of Guangzhou Textiles Industry &Trade Holdings LTD attended the opening ceremony of Coats
2019年04月09日
Recently,Coats, which is a joint venture of Guangzhou Gutex Holdings Limited, opened Innovation Hub-Asia at Shenzhen. Deputy GM Ge Weizhi of Guangzhou Textiles Industry & Trade Holdings LTD, Cheng Mo, chairman of Guangzhou Gutex Holdings Limited and accompanies were invited to the opening ceremony.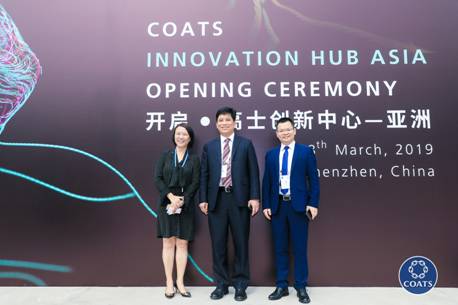 Rajiv Sharma, Group Chief Executive, Coats, addressed the opening ceremony. Andrew Morgan, director of sustainability delivered a speech titled "pioneering a sustainable future". And Rajiv Sharma declared the Innovation Hub – Asia open after the solemn lion dancing and ribbon cutting.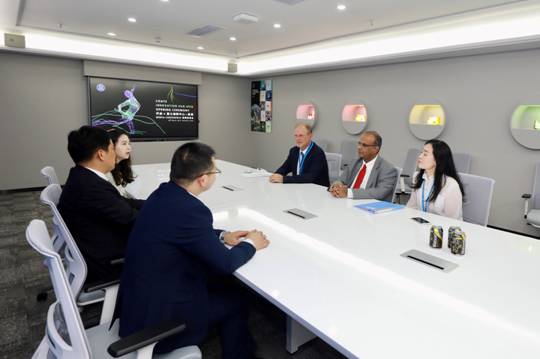 At noon, Our leaders were invited to have a meeting with Rajiv Sharma, Group Executive Office, Coats, and Frederic Raymond Jean-Francois Verague,managing director of Coats Shenzhen,to discuss further business collaboration by both sides. And we invited Coats to enter Guangzhou Innovation Industry Zone.
It was a great chance to deepen understanding, expand common ground and promote cooperation.
(广州纺联进出口有限公司供稿)